Embrace the Holiday Spirit: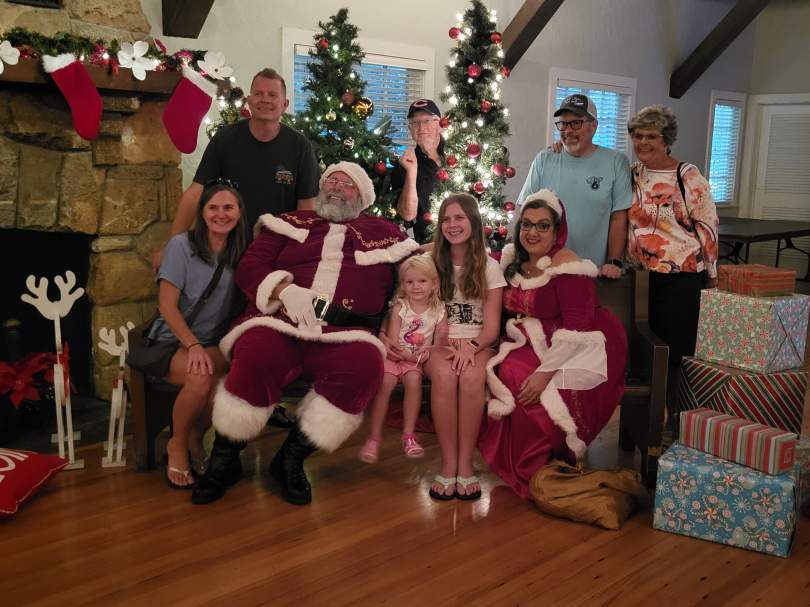 Celebrate the magic of Christmas at Vero Heritage Center's Meet And Greet Santa.
As the most magical time of the year approaches, Christmas events bring boundless joy and excitement to both young and old alike. These festive celebrations offer a cherished opportunity to gather with family and friends, spreading warmth, love, and the spirit of giving. Meet & Greet Santa events, in particular, hold immense importance as they create lasting memories for children and foster a sense of wonder and anticipation.
Vero Heritage Center captures the essence of Christmas with its historic allure and captivating ambiance. The beautifully restored architecture and vintage charm of this landmark create a whimsical setting for all sorts of Christmas Events, especially a Meet & Greet Santa event. The versatile event spaces cater to a range of activities, from engaging workshops and heartwarming performances to delightful interactions with Santa Claus himself. With its commitment to preserving the community's heritage, the Vero Heritage Center becomes a beloved destination for creating cherished holiday traditions that stand the test of time.
Celebrate Christmas amid the beauty of Vero Beach, Florida, where warm coastal breezes blend with the festive atmosphere to create a winter wonderland like no other. Vero Beach offers an array of attractions and activities for families, making it the perfect location to complement the joyous spirit of Christmas. Guests attending the festivities can explore the area's scenic beaches, indulge in delectable holiday treats, and partake in local holiday events. The picturesque location enhances the magic of Christmas, allowing families and friends to come together and cherish the true essence of the holiday season.
Christmas Events, such as Meet & Greet Santa at Vero Heritage Center create a world of wonder and delight for everyone. Embrace the joy of the season, as historic charm meets festive merriment, making it the perfect place to celebrate Christmas with loved ones. Gather together in the heartwarming ambiance of Vero Heritage Center, and create cherished memories that will forever brighten the holiday season.