The Heritage Center - Your Rental Venue
Your Imagination and Our Location
Perfect for Your Celebration or Special Event
Located in the heart of the Historic Downtown Vero Beach and seated in Pocahontas Park,
the main hall features an open beamed cathedral ceiling, pine wood floors and a coquina stone fireplace.
There is a stage for music, performances, or presentations and free WiFi is available.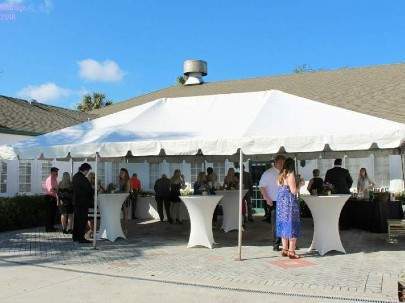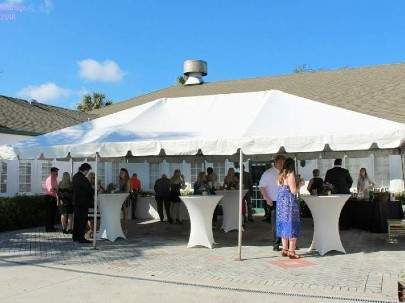 ◆ The hall's double doors lead out to a lovely brick patio which you are welcome to tent. (Tents may be rented from several local rental companies).
◆ The catering kitchen features refrigerators with freezers, warming ovens, and spacious counters.
◆ The room can accommodate up to 200 guests at 60" round tables, or up to 220 in theatre-style seating. Our tables and chairs are available for your use at no extra charge. (For larger parties, standing room only can accommodate 275.)
◆ The hall is available for any occasion and any event, such as weddings, parties, luncheons, awards banquets, and seminars.
Rental Fees
Weekend


Friday-Saturday-Sunday
Full Day (10am-12am) $1250
Half Day (8 hours) $750
Day Before Set Up (4pm) $450
(All rental rates are subject to tax)
Weekday


Monday-Thursday
Rental (min 3 hours) $75 per hour
(All rental rates are subject to tax)
Additional Fees:


Deposit $250 Security
Officer Fee $200
Prices listed 3/1/19
Nonprofit and Military Discounts Available
For availability, call 772-770-2263 or email info@veroheritage.org